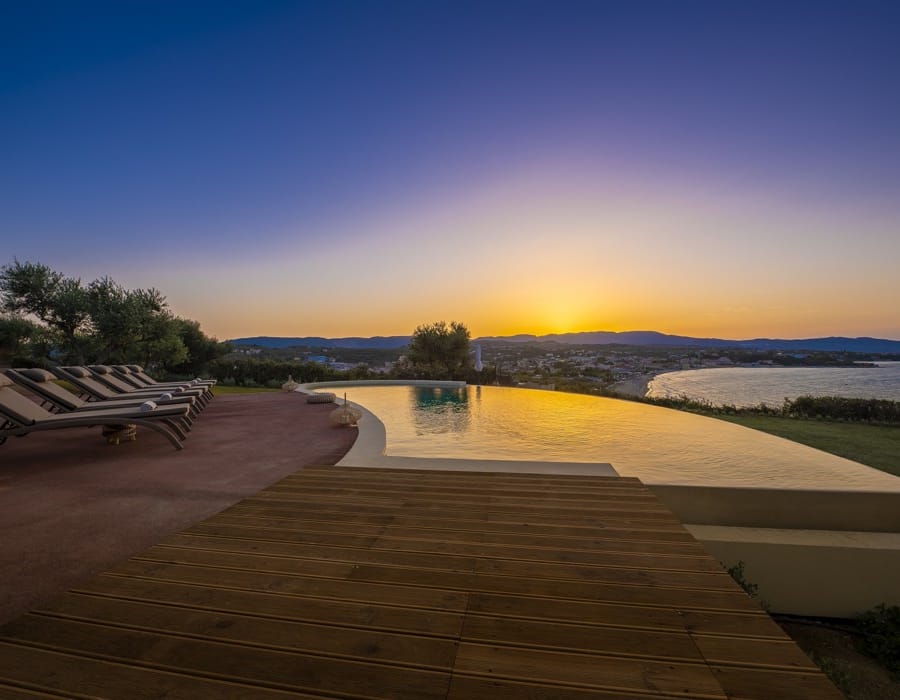 An idyllic place to relax and enjoy the enchanting nature
A Serene Retreat to relax
Villa Carvella is a beautiful mansion in perfect match with the surrounding environment, ideally situated at the edge of a hill overlooking the sea. Finding the balance between the green land and the clear blue sky, it offers magnificent view of the Ionian sea. The view over the infinity pool becomes even more fascinating as the sun paints it with different colorful shades throughout the day.
The house has been the summer retreat of an old Zakynthian family since 1960. The mansion was recently completely restructured and renovated becoming the perfect accommodation for selective travelers. The indoor structure and facilities offer convenience and luxury always keeping in touch with the surrounding beauty. The outdoor areas perfectly designed as an expansion of the house and around the pool, offer multiple luxurious places for relaxation and peaceful contemplation of the horizon.
Villa Carvella is the perfect retreat for people who cherish nature, value privacy and enjoy sustainable luxury while keeping in small distance from the islands most beautiful beaches, cultural and social venues.
Whether you need a romantic retreat, a relaxing escape or family vacation, Villa Carvella offers enjoyable experiences and unique memories!